About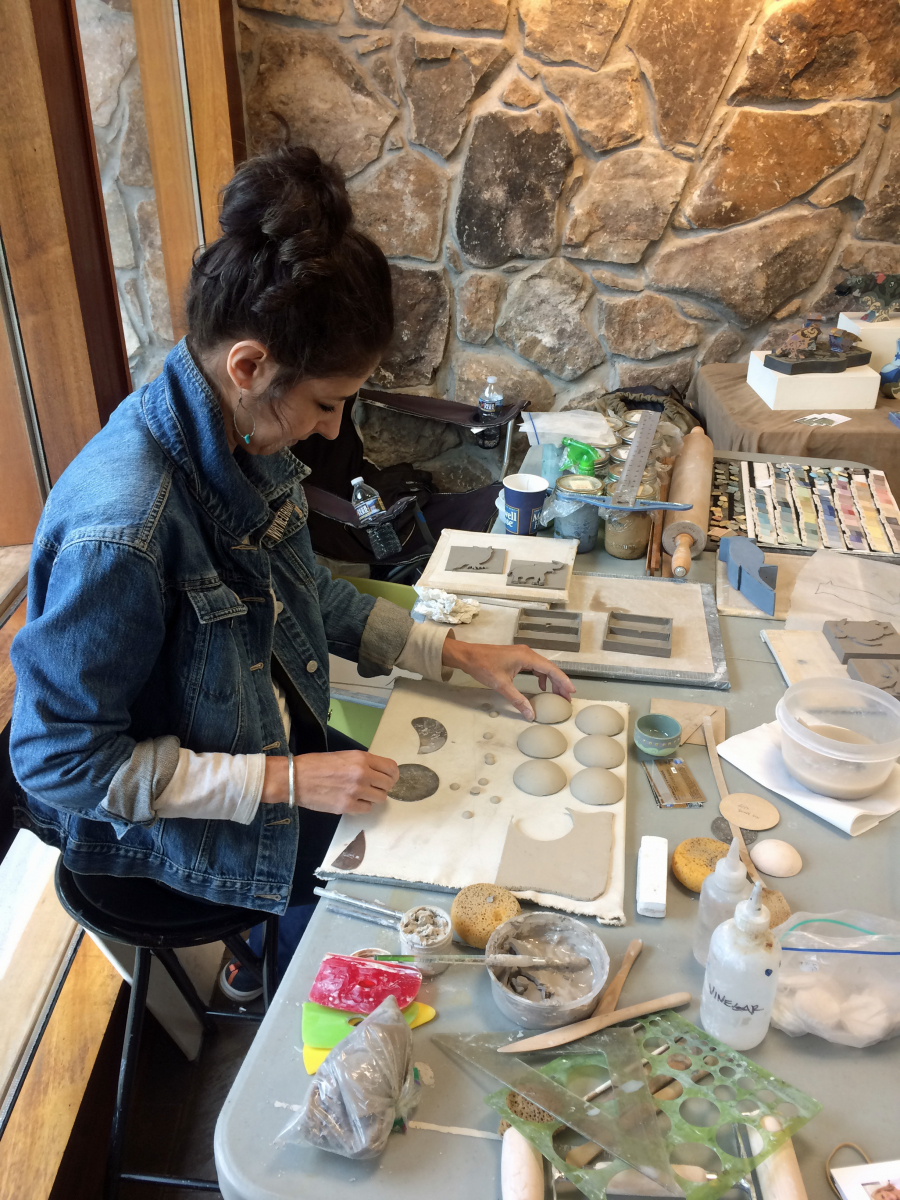 Welcome!

I love to make forms and make them beautiful...clay is my favorite material for this self expression.
Porcelain is white, smooth, delightful to push around between my fingers and it is robust when high-fired to maturity. My passion is to create colorful, patterned surfaces on forms that are intended for the wall as well as those that are intended for daily use and enjoyment. Having a fondness for foreign cultures, I often use color, pattern and symbolic imagery to subtly convey a sense of place.
I began playing with clay while apprenticing at a small architectural studio in Fort Lauderdale, FL. A friend's mother had the idea of reenergizing her pottery studio but needed help with the clean-up. In exchange for labor, I got the chance to "get my hands dirty" in a different way. I did what came naturally, mark-making in the clay on a horizontal plane, similar to the graphic notations on a blueprint. In short time, my surfaces were colorful, textural and completely patterned, though my creations were small...very small (jewelry pieces)...as I hadn't learned any forming methods!
"Local Texture" is a porcelain jewelry line that I'd created in 1992. Since then, it has been collected by women all over the world. I still create this line today, although my designs have evolved onto larger forms. With an educational background centered around architectural design, these larger, hand-built forms are much more satisfying.
colleenwilliamsclay@gmail.com