Framed Tile Collections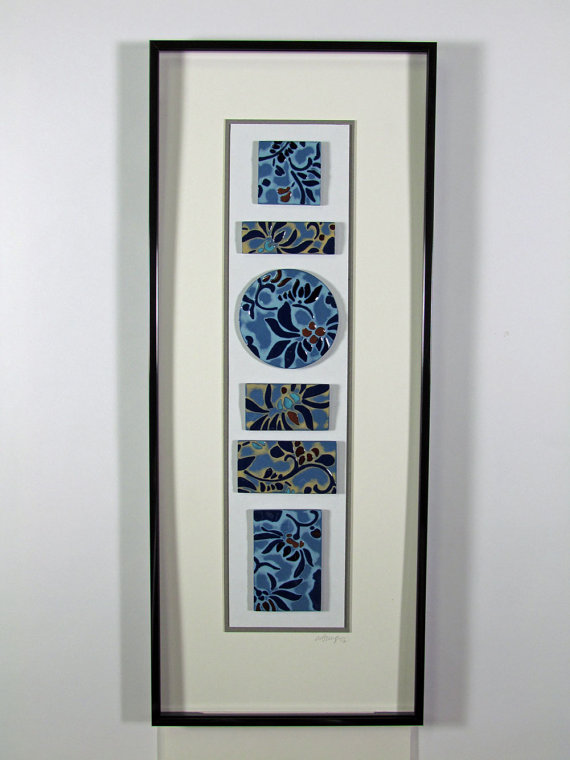 My porcelain tiles are made in one of two ways: flat, two-dimensional surfaces that are part of framed collections or three-dimensional tiles that can be exhibited singly or comprising larger works.
Housed in a high-quality, matte black metal floater frame, a set of five or six art tiles are mounted to a painted wood panel. Each tile has a depth of only a few millimeters but stands out from the base mat at about 1/8" (approx. 2.5 mm) from its mounting to add depth.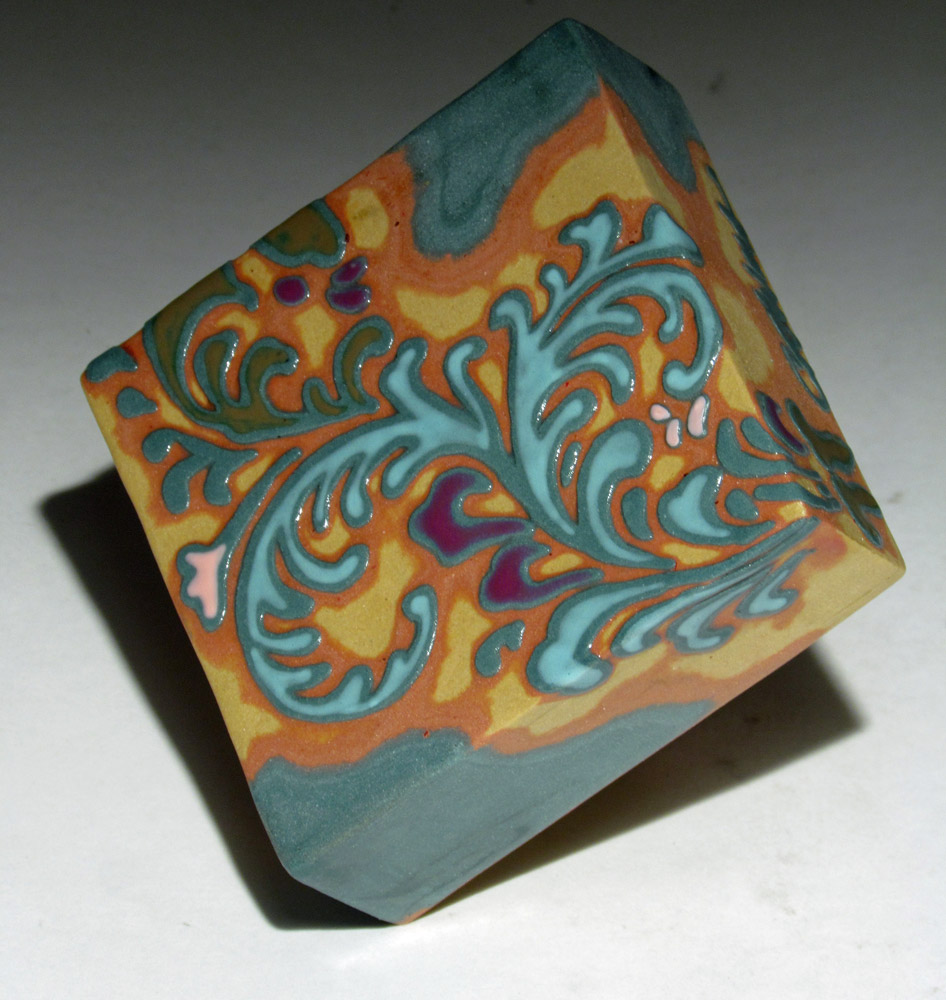 Three dimensional tiles are hollow-formed and have holes on the reverse side for an easy, clean wall mount. The etched design carries over onto all four sides and my signature is part of the design, itself. Each piece, whether part of the framed collections or a single tile, is a unique artwork made exclusively by me.