Sculptural Leaves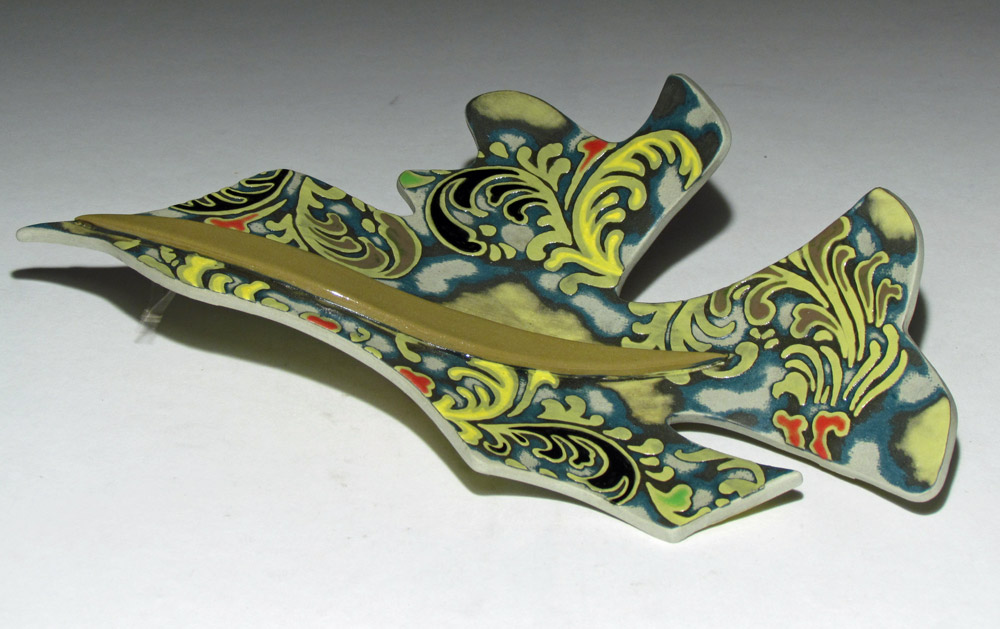 Sculptural leaf forms are meant to curl and undulate like those from the autumn's leaf fall, as they are most colorful and patterned at that time.
The leaves are dual sided. The "front" face is rich with surface design while the reverse side features an enlarged single design motif. Each leaf form features an etched pattern that is highlighted with a gloss glaze while the background remains matte (unglazed porcelain). This striking contrast between gloss glaze and matte adds depth of pattern and catches the light.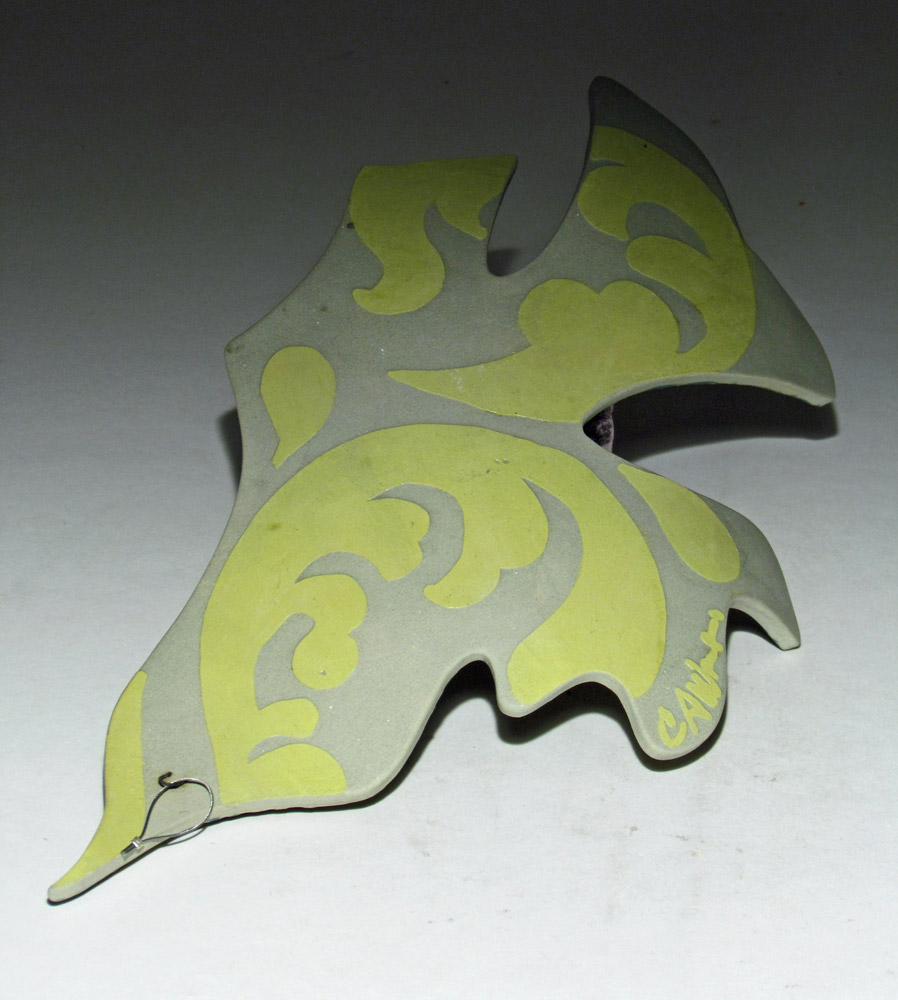 On the reverse side, the surface is left as naked clay and entirely matte Depending on how the leaf is displayed, hints of the underside can be seen within its undulating form.
I use a high-fired porcelain clay body, rendering the form very robust. I've also imbedded a hanging wire on the backside of the piece, if wall display is desired.