Wall Vases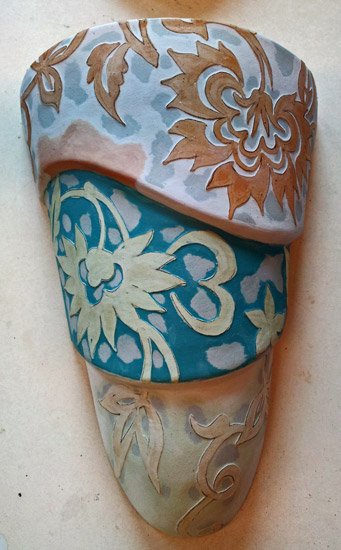 I began making wall vases to fill a need in myself to make a piece for the wall that was also practical. Because I can feature several patterns on each piece, it is a liberating canvas.
Wall Vases are glazed in part on the exterior and entirely glazed on the interior, so they will hold water and will clean easily. I use a high-fire porcelain clay, so the finished piece is quite robust. The reverse side features two holes to allow for nails, achieving a flat, clean wall mount.
Each piece begins with a base form of colored porcelain. Several layers of colored porcelain slip are applied to the base form and allowed to dry. After cleaning up the form, I draw on the design elements and retrace with shellac. When dry, I use a damp sponge and etch away the clay, revealing the colors underneath.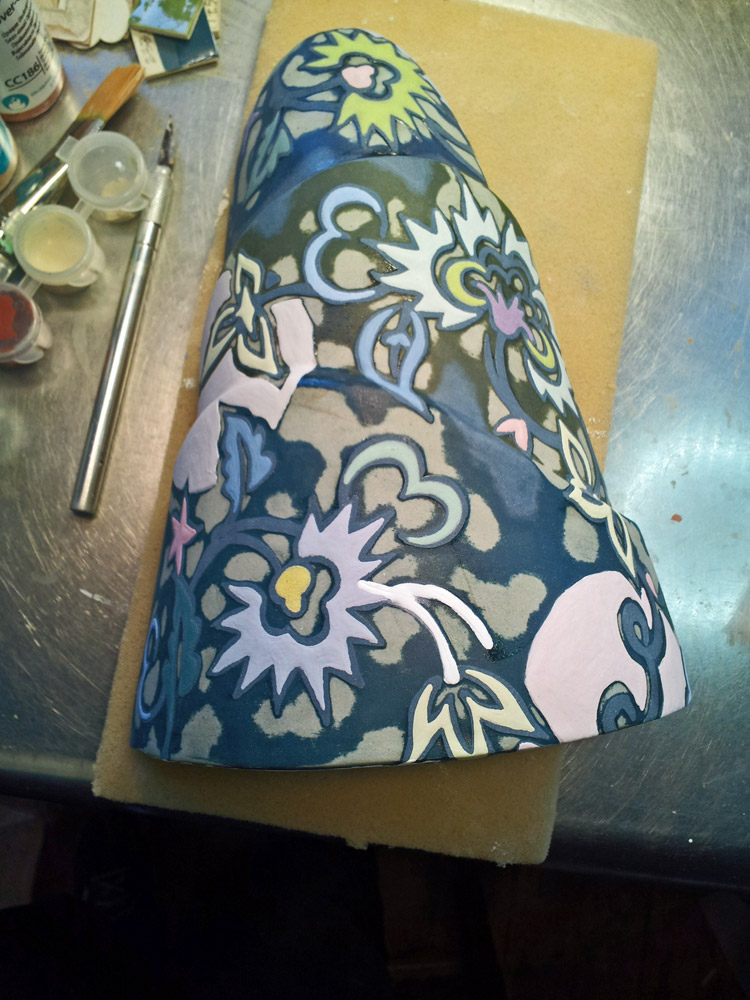 Vases are embellished with glazes to enhance the surface depth and pattern.
After applying underglazes, a transparent clear glaze is painted onto all of the raised areas. It's a time-consuming process but the distinction between the raised pattern and background is worth it.